AKA:

Alima, Alina, Alla, Audri, Cristina, Crystal, Crystal B, Eva, Lily, Lina, Linda, Manyasha, Paloma, Paloma A, Paloma B, Palomia, Poloma B, Ramona, Reese, Strawberry

ICGID:

RX-907M

Born [dd-mm-yyyy]:

04-05-1990

Birthplace:

Russia

First Seen:

2008

Last Seen:

2019

Measurements:

36-24-35 / 92-60-90

Body Type:

Slim

Height:

165 cm, 5 ft 5 in

Piercings:

Navel (Airbrushed)

Hair Colour:

Fair

Ethnicity:

Caucasian

Breasts:

Medium (Real)

Official Site:

Interviews:

Social Media:

Tattoos:

Agencies:

Appears with:

Irina J (x10), Brandy (x6), Liv A (x3), Taini A (x2), Ralina A (x2), Dakota Haux (x1), Itna A (x1), Mia C (x1), Olya O (x1), Sandy A (x1), Polly B (x1), Anelie A (x1), Augusta Crystal (x1), Mila I (x1), Astrud A (x1), Kira J (x1), Nomi A (x1), Virginia Sun (x1), Gemma A (x1), Alysha A (x1), Feeona A (x1), Nikia A (x1), Zelda B (x1), Demetra A (x1), Jolie B (x1), Irina B (x1)

Activities:

Glamour, Lez

Tags:

Russia , fair hair , medium natural breasts , piercings

Favourite of:

483 members

Praises from members:

"What can I say about Paloma except that she is beautiful, and has a most interesting looking anus (which I believe she bleached). I miss seeing her and her cooter." ( Henry )

Page Credits:

Erno , Midwest Davey , RASDARK , Nauma , S. Marcus , p1p , Carrot , Fauch , Monroe , deadip , Dr , jack , MrEye , 918guy , HotShot , Newbie , yaaz , Dragonfly , ramonafan , WabiSabi , Stew , grunt27 , hammernerd , Rocko , noob42 , necs , Ido , Cygnus , Mister 0 , VicRomano , star-man-20 , EhcFQKfJApUGYDEN , GingerJunkie

Appears in Categories:

Blondes, Medium Boobs Girls, Natural Breast Models
---
Most Popular Paloma B Galleries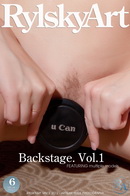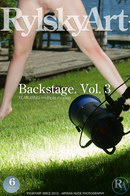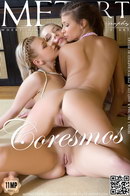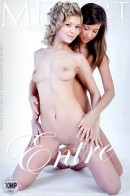 I love swimming. Up until the age of about fourteen I even swam for competition. Then there came other interests and I quit it but a few years ago I picked it up again and now I go to the pool at least once a week. And I enjoy it much more than when I was a child: I found a new dimension to it when on my own without the hassle of the trainers telling you what to do all the time I sort of immerse myself into a void I switch off the mind and find myself in the zone. I see the body swim but it's not me. Weird I know. And the only other activity where I'm able to completely dilute myself into this non-existence is when I make love. I forget about myself, I forget about the world. I love that state.
Hello! My name is Paloma. I currently live in Krasnodar, but I was born and spent my childhood in the north. Since I was a child, I was without sun and warmth. I decided that when I grew up, I would live in some place where it is always warm and next to the sea. I study at the medical university in the cosmetology facility. In the university, they teach us how to make different masks. The best way to know if they are good or not, is to test them on myself or test them on my friends. Almost every weekend I invite a lot of friends over and we try different face and body masks. After all these treatments, their skin becomes so soft and smooth. My hobby is diving. Because the sea is close, my friends and I often go diving, taking photos of beautiful corals and fish. I have great plans for my future. I want to learn how to jump with a parachute and to become a pilot. I know I can make it all happen because I have plenty of time, I'm only 18.
I am very changeable, and I can be really demanding! Meaning, with men, of course. Are you ready to handle a blonde vixen who is submissive at one point, powerful at another, but always cute and ready to love and be loved? I'm not the easiest case I realize, but if you have things and qualities to offer, I figure we could be quite a lovely couple, don't you think?
Paloma B was born on 04-05-1990. As far as we know she began her nude modelling carrer in 2008. Paloma B has 274 covers, 231 photosets and 43 videos to her name.
She goes by a number of aliases: Alima, Alina, Alla, Audri, Cristina and has modeled for these premium nude girl sites:
METART
,
MPLSTUDIOS
,
FEMJOY
,
EROTICBEAUTY
,
TEENDREAMS
.
She's still active
Paloma B Model Pages
(Lina)
(Paloma)
(Crystal)
(Crystal B)
(Crystal)
(Crystal)
(Alima & Poloma B)
(Paloma B)
(Palomia)
(Crystal)
(Crystal)
(Alla)
(Ramona)
(Alima)
(Paloma B)
(Paloma A & Paloma B)
(Paloma B)
(Alla)
(Strawberry)
(Audri)
(Audri)
(Paloma)
(Paloma)
(Paloma)
(Crystal)
(Alina)
(Alina)
(Linda)
(Crystal & Paloma B)
(Crystal)
(Reese)
Web Links
(Eva)
(Cristina)
(Crystal)
(Strawberry)
PRETTY4EVER (Paloma B)
(Crystal)
(Crystal)
(Manyasha)
Add New Web Link
---
---
Submitted Links (Outside of storgovli.ru control!):
Thank you!
The link has been reported, we'll invstigate it soon